13 Dec

An Interview with a Chiropractor – Polly Hand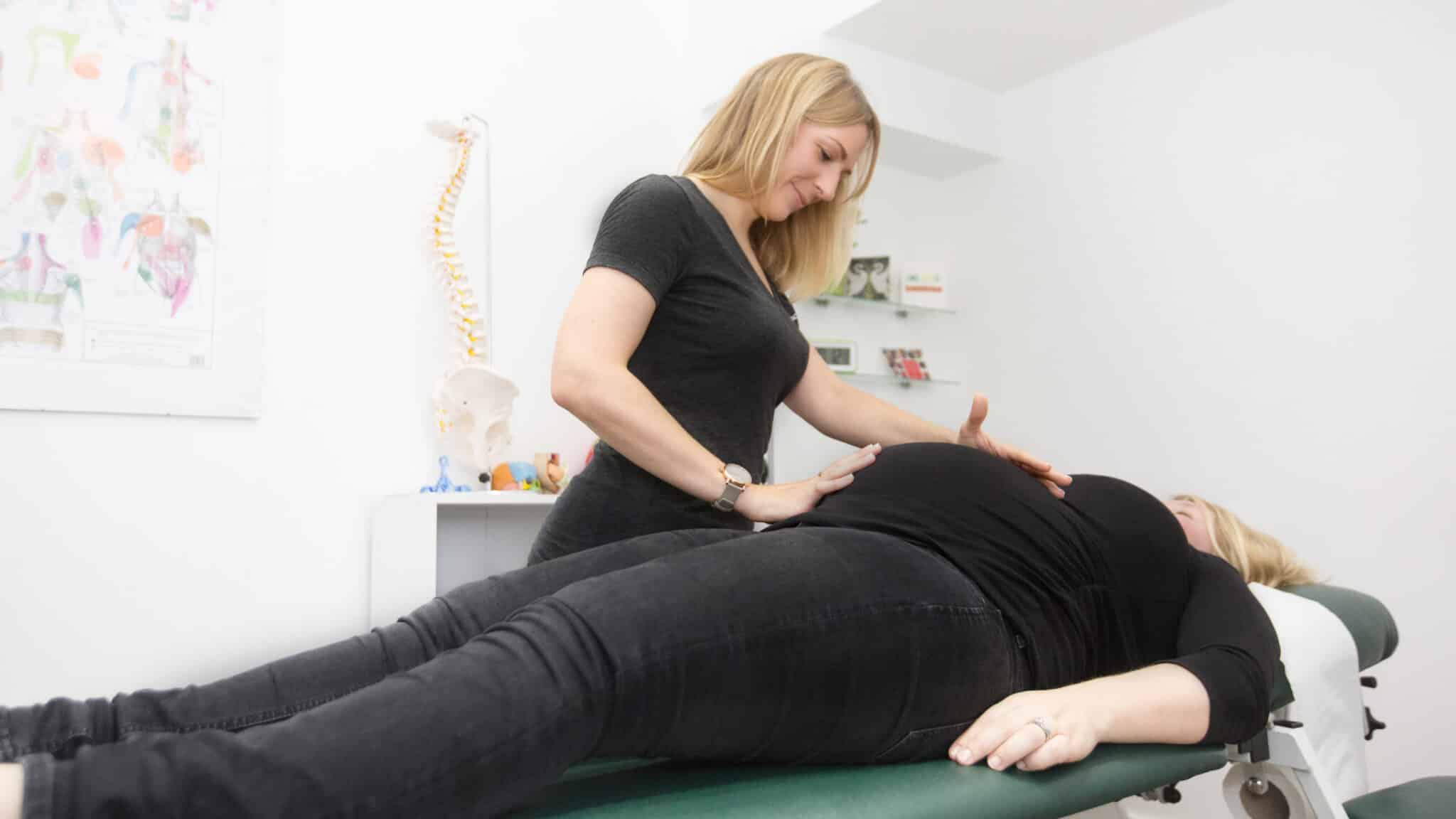 Polly Hand – founder of Chiropractic by Hand – qualified as a Chiropractor in 2009 and has worked in Balham since then. Over the years Polly has kept up to date with training, and her special interest in pregnancy and paediatric care led her to train as a Doula in 2012 so she could further support pregnant women and new families.  
She has also been on the board for the British Chiropractic Association where she served the profession for 3 years, and in 2019 she joined the teaching staff at London South Bank University on the Chiropractic course assisting students in their practical skills.
She created Chiropractic by Hand  in March 2013 and has grown from being sole practitioner (plus receptionist/ accountant/ cleaner/ marketing manager) to a team of 10!   To find out more about Polly and what drives her career, read on …. 
1). What inspired you to become a Chiropractor?
When I left sixth form I got a job as receptionist at a Chiropractic clinic in my hometown for my gap year to pay for my 4 month travelling trip I had planned. I was amazed at what I saw – patients practically crawling in in agony, going in to the treatment room, then skipping out! I wondered what voodoo was happening in there! I then received my first Chiropractic adjustment about a month after I started – I had a whiplash injury which I had had 6 months of physio for with little improvement and it was really affecting my violin playing ( I was playing for the county Symphony Orchestra.) I went home from my first session and declared to my parents (very dramatically) that I was cancelling my place at Uni and was going to become a Chiropractor. The very next day I rang Liverpool University, cancelled my place and started the process to get on to the Chiropractic course (which actually involved first of all going back to College the following year to get my Science A-levels.) The rest as they say – is history! 
2). How do you start your day?
On my morning shifts in clinic, I arrive about 45 minutes before my first patient, prepare some breakfast in clinic and make a nice cafetiere of coffee. I sit and enjoy them both in peace whilst checking my diary for the day ahead and checking any patient notes I need to review first. 
On my afternoon shift days I enjoy a little lie-in then usually head off to the gym before catching up on admin and prepping some dinner in the slow cooker, ready for my late finish.
3). How would you describe what you do?
The dream job! I get to meet lots of people – help them feel better, thrive and achieve their goals. I'm also able to help lots of families during the precious journey of childbirth and becoming parents. Sometimes when I'm caring for a baby in clinic I genuinely have to pinch myself that this is my job – I get to cuddle babies and bring them relief, which in turn brings the whole family relief.
4). How does Chiropractic differ from Osteopathy?
We get asked this a lot! At the end of the day we are very similar – both are manual therapists and our aim is to get our patients symptom-free. But we are different professions, train at different institutions and are regulated by different bodies. Chiropractors are also trained to read and take xrays whilst Osteopaths aren't. There are probably more similarities than differences in the way; the important thing is to find the right practitioner for you and your complaint. 
5). It's not just the spine that you can treat – what other aliments can a Chiropractor help with?
We see lots of different conditions in clinic- desk working related aches and pains , neck and shoulder tension, headaches, wrist injuries, tennis elbow, sports injuries, pregnancy related pain and imbalances, osteoarthritis-related pain, plantar fasciitis, tension and inability to relax, sciatica, rotator cuff injuries – the list goes on!
6). How many Chiropractic sessions do you recommend to your patients?
That's a tricky one to answer as every body and every condition is different. A very chronic condition will likely require more sessions than something new/acute. I think it's fair to say though that a lot of conditions require around 6 sessions minimum for best results but again it just depends on the severity and also the patient's goals. 
7). How might someone feel after a treatment?
Most people feel great! It is common to feel some post-treatment soreness after the first 1 or 2 sessions but I always explain to my patients before proceeding with treatment that this is totally normal and to be expected. We always check in on our new patients the following day to see how they're feeling and ease any potential worries or answer any questions. Some people feel really tired and report to sleep really well after a session, whilst some people find they have an increase in energy and feel stronger.